Biography
Colin McNaught was born in 1952 in Glasgow,Scotland and attended Glasgow School of Art,studying drawing and painting from 1973-1977,where he first obtained a Bachelor of Art,then went on to complete a Post Graduate Master's Degree in 1978,receiving the Cargil Award to study mosaics in Greece.On his return he accepted the position of assistant Town Artist in the New Town of Livingston,a planned community built to ease overcrowding in the nearby city of Glasgow.
As assistant Town Artist,he painted Murals and incorporated Art in many recreation facilities and he was awarded the Saltire Award for Art in Architecture in 1979 for interior murals commissioned by the Bacofoil Laminating Company.
In 1980,Colin and his partner Jean Brown opened a store in Glasgow "Flip Original American Clothing" selling new and vintage clothing imported from the USA.The store was the first of its kind in Scotland,and with its unique concept and design became a mecca for local musicians and young people looking for style and originality.Soon the business expanded throughout the rest of Scotland,England and Ireland and Colin started designing a successful range of own brand "Flip" clothing.
Having sold the clothing business,Colin has lived for the past 12 years in Charleston, SC, where he is producing abstract art on framed geometric shaped gator board,using acrylic paints.His paintings are very colorful with both contrasts and complimentary colors,with lines and shape creating a floating effect.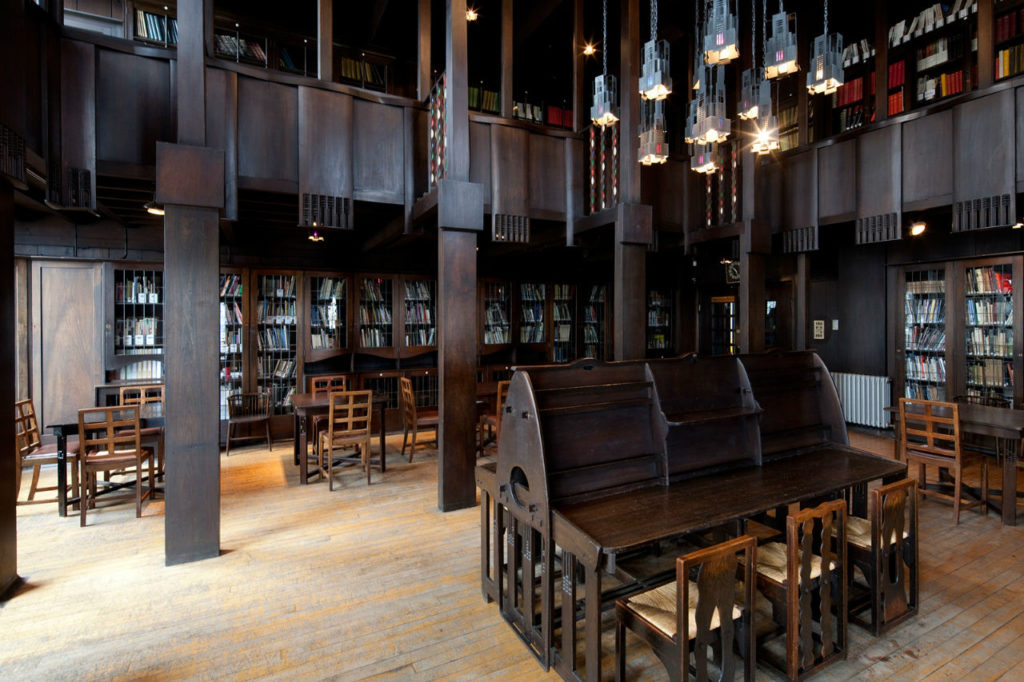 The Library at Glasgow School of Art,designed by Charles Rennie Mackintosh.